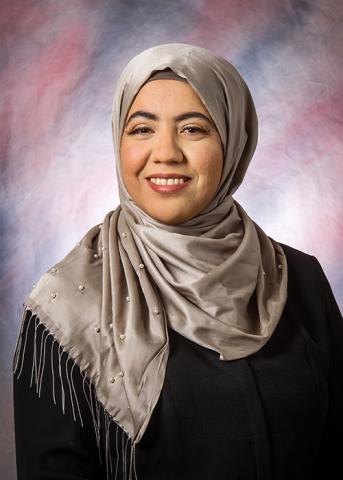 Afaf Maslah Scholarships
Afaf Maslah, a 2020 graduate in the Reading Area Community College Medical Laboratory Technician (MLT) Program is the recipient of the Roma E. Brown Memorial and Nellie M. Bering Scholarship of $3,000 for undergraduate study. This prestigious scholarship is granted through the American Society of Clinical Laboratory Scientists (ASCLS) and Alpha Mu Tau Fraternity (AMTF); and it is a highly competitive, sough-after award. Ms. Maslah was chosen to receive this award in recognition of her past exceptional academic and professional accomplishments.
"Afaf will truly be an asset to the medical laboratory science profession as she embarks on her career and also continues her education onto a bachelor's degree," says RACC Medical Laboratory Technician Program Director Alayne Fessler. "I am so pleased that this scholarship award, as well as the Coca-Cola New Century Workforce Pathway Scholar award, has brought recognition to Afaf's outstanding accomplishments. It is an honor to have her as an MLT Program graduate. She is an inspiration to me and to everyone she meets."
RACC's Associate in Applied Science Medical Laboratory Technician Degree program prepares students for careers in hospitals, independent laboratories, physicians, clinics, public health agencies, pharmaceutical firms and research institutions. Students who successfully complete all program requirements are eligible to sit for a nationally-recognized certification examination. RACC medical laboratory technicians enjoy a career that is ever-changing and challenging with many opportunities for professional and personal growth.