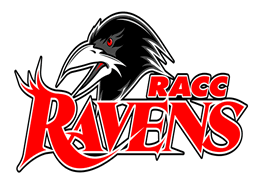 Raven Ambassadors assist in the recruitment, enrollment and student support activities of the office of Enrollment Services. Ambassadors are successful paid student workers who use their own college experiences to help others make wise decisions about attending college, support them through the application and enrollment process, and help them make connections to RACC through participation in campus activities and the use of campus resources. Some of the many activities Ambassadors participate in throughout the year are:
Giving tours for school groups visiting RACC.
Participating in Open House.
Assisting with campus events like orientation, commencement, guest speakers and student activities.
Helping new students complete their application.
Aiding in course registration for new students.
Being a Raven Ambassador
Raven Ambassadors are chosen through an application and interview process held each spring. Potential ambassadors are required to submit an application, which includes an essay on why they think they can best represent RACC. Applicants are then selected for an interview based on their campus involvement, essay and academic history.
Raven Ambassadors are required to commit to participating in an extensive training program in the spring and summer, working between eight and 15 hours per week throughout the year, attending a weekly team meeting, and working during certain campus events. They must maintain a 2.5 grade point average (GPA) and act in a manner that positively represents RACC at all times. Finally, all applicants must meet a certain financial need as determined by our Financial Aid Department.
Raven Ambassador Assistance
RACC faculty and staff may request Raven Ambassador assistance for campus-sponsored events.
Questions?
Kathy Cunningham
Director of Admissions & Enrollment Services 
610-372-4721, ext. 5102