What is the Advantage-TRIO Program?
The RACC Advantage-Trio Program is federally-funded through the TRIO Student Support Services (SSS) Grant. By virtue of this grant program, RACC Advantage-Trio team is committed to serve students who are: first-generation, low-income, disabled, and have the need for academic tools, strategies or support.
TRIO Student Support Services Programs are located at over 1000 colleges nation-wide. All TRIO programs seek to enhance students' experience through academic skill building, goal attainment, leadership development, financial literacy, cultural enrichment, future college preparation, and through fostering a supportive learning community. 
The success of our Advantage-TRIO participating students is measured by their academic achievements, accomplishment of set goals, completion of degrees, transfers to 4-year colleges, strong student self-advocacy skills and a strong understanding of financial literacy.
Eligibility requirements to join Advantage-TRIO Program
Since the Advantage-Trio Program must follow the federal mandates of the grant, to participate in, and receive Advantage-TRIO services, students must be a U.S. Citizen or U.S. Permanent Resident, be an enrolled student at Reading Area Community College, and meet one of the following:
be a "first-generation" college student (parent or guardian has not obtained a four-year degree)
have an income eligibility, as determined by the Federal Government guidelines: Eligible income levels
be a person with a documented physical or mental disability
Program Services
The Advantage-TRIO Team partners with our students, to emphasize the importance of educational planning and commitments, life-long financial literacy, and works with them in exploring career opportunities and next steps. Our team extends a personalized approach to delivering strategies, and tools to help inspire and support students in their pursuit of a college degree, transitioning to a 4-year college, and/or movement into the workforce.
(Services are extended to each student for up to 4 years, federally mandated)
We ensure our commitment to meeting our grant objectives by:
holding advising appointments and meetings with students throughout each semester
hosting targeted workshops, educational and cultural events, and trips
providing scholarships (for qualified students) *
transportation bus passes*
Raven's Café vouchers*
Tickets to Miler Performing Center events
*based on funding availability
What is Required of Students?
Attend first appointment with Support Services Specialist; sign Rights and Responsibility form; complete MAPS
Schedule and attend advising/coaching sessions each semester with Student Support Specialist and follow plans for success
Maintain a "good standing" with the college (academic GPA 2.0+ and no discipline actions)
Attend workshops and events offered to gain skills, knowledge, or to simply experience things that may be new or fun
What is the next step to joining Advantage-TRIO?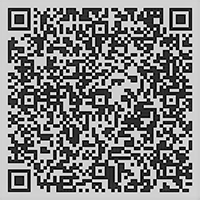 Contact Us!
Famous TRIO Alumni
Oprah Winfrey- Actor, public talk-show host, journalist, author, and philanthropist.
Alumnus of Trio Upward Bound, Lincoln School, Milwaukee.
Viola Davis- Emmy, Grammy, Oscar, and Tony Award-Winning Actress and Author.
Alumnus of Trio Student Support Services and Upward Bound, Rhode Island College
Hector Balderas- Attorney General of New Mexico, President, Northern New Mexico College.
Alumnus of Trio Student Support Services, New Mexico Highlands University
Franklin Chang-Diaz-  First Hispanic Astronaut and Chairman and CEO, Ad Astra Rocket Company.
Alumnus of Trio Student Support Services, University of Connecticut
A.C. Green- Former NBA Player.
Alumnus of Trio Student Support Services, Oregon State University
José M. Hernandez- Former Astronaut, NASA. 
Alumnus of Trio Student Support Services, University of the Pacific
Gwendolynne Moore- U.S. House of Representatives, Wisconsin — 4th Congressional District (2005 to Present).
Alumnus of Trio Student Support Services, Marquette University
Harry Lee Williams- President and CEO, Thurgood Marshall College Fund
Alumnus of Trio Student Support Services, Appalachian State University