Admissions: Early Admissions for High School Students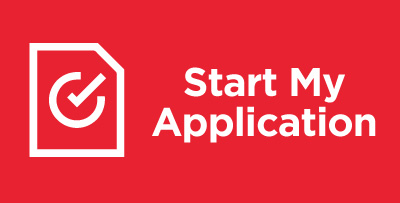 Early Admissions for High School Students
Early Admission is for high school students who are academically ready for college and want to take college courses on campus or online.
Follow these steps to ensure a smooth start to your first semester!
Please Note: if you are already a Dual Enrollment student, you might not have to complete all of these steps. Contact Kristen Marcinko, Director of Academic Partnerships or Nate Hilberg, Enrollment Services Coordinator for Early College Programs or call 610-372-4721 ext. 5299 to learn more.
Complete the Online Application. There is no fee to apply to the college. When completing the online application be sure to select "Early Admissions" under admit type. For assistance with completing the application, call the Welcome Center at 610-607-6224.

Note: There are no application deadlines. However, you will want to apply early enough to complete the placement testing and steps below in time to register for your desired start session.
 

As part of the application, you will need to provide your school counselor's email address to they can upload your high school transcript
 
ACT, SAT, or AP exam scores can also be used for placement purposes.
 
RACC will contact you, after you submit your online application. You must meet multiple measure requirements in order to enroll as an Early Admissions student. Depending on your academic history, the placement test might be waived for Early Admission to the college.
 
If it is determined that you must take the placement test, then your next steps are to prepare for and take the test. Walk-in testing is available, or you can schedule an appointment by calling 610-607-6224. If you have a documented disability that may require accommodations during the placement test, please contact Accessibility Services at 610-607-6245 for an intake appointment prior to scheduling your placement test. Click here to view a practice test and tips on how to do your best on the test. If you are required to placement test, please schedule a follow-up appointment to review your placement test results and discuss registering for classes.
 
Early Admission students are permitted to enroll in two (2) courses each semester, must register for 100 or 200 level courses, and must meet the prerequisites for the courses they intend to take. If you were accepted as an Early Admission student based on your standardized test scores, you may still be required to take the placement test to earn prerequisites for your requested courses. Early Admission students must demonstrate college readiness in either Reading, Writing or Math in order to begin coursework at RACC.
 
Pay your tuition and fees. Be sure to review the tuition due dates.
 
Prepare for class. Obtain your student photo ID and parking tag from the campus security office in the lobby of Weitz Hall. If you are taking online classes, click here to learn more about the technical requirements and tips for success in an online learning environment. You will also want to be sure to purchase your books before your classes start at the Campus Bookstore.
 
High school students seeking to enroll in a RACC course prior to their high school graduation through early admissions, dual enrollment at their high school, or Technical and Teacher Academy at the CTC, can contact Kristen Marcinko, Director of Academic Partnerships or Nate Hilberg, Enrollment Services Coordinator for Early College Programs or call 610-372-4721 ext. 5299.
Early Admissions Scholarships Available
Early Admissions Scholarship Available for the 2023-2024 academic school year.