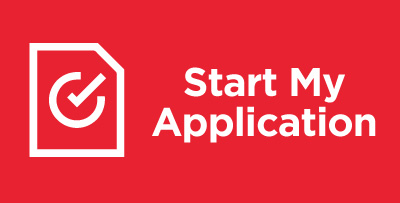 Congratulations on making the choice to continue your education at RACC!
When you complete your application, you'll need to select your student type. The various student types are described below. If you have questions about these, please call 610-607-6224 to speak with an Enrollment Coordinator or send an email to admissions@racc.edu.
I am a:
Degree-Seeking Student: You will be considered a degree-seeking student if you are interested in beginning coursework at RACC and eventually earning an associate degree. Some students may have already begun college coursework at another college or university, and others may be starting college for the first time at RACC.
Early Admission Student: Current high school students who are academically ready for college and want to begin coursework at RACC.
Dual Enrollment Student: Students who are taking RACC courses at their high school.
Non-Degree Student: Students who want to take courses at RACC for purposes other than earning credits towards a degree (personal interest, enhance current job skills, etc.).
Guest Student: Students who are actively enrolled at a college or university other than RACC and want to enroll at RACC in order to take a specific set of courses.
International Student: Students who wish to enter or are already in the United States on an F-1 visa. International students must enroll full-time in order to maintain F-1 status.
Other important information for new students
Selective Admission Programs: the college has a number of selective entry programs, which means that students must meet certain admissions criteria in order to enroll.
---
Career Training, Community Education and Workforce Development 
Career Training Programs provide non-credit certificate training in as little as six weeks to six months and are designed to prepare adults for entry or re-entry into the job market. Interested students must have a high school diploma or GED prior to admission.
The Workforce and Economic Development/Community Education division is committed to providing opportunities for adults to gain new knowledge and skills through formal and informal study.
---
Do you have a disability that may require accommodations during your enrollment at RACC? Contact Accessibility Services at 610-607-6245 to schedule an appointment to discuss your disability documentation with the disability staff prior to scheduling your placement test.
Are you a veteran? RACC thanks you for your service to our country. Learn more about your veterans educational benefits here and here.