Meet our Leadership Team
The president's leadership team with the president in a collaborative and advisory capacity to assist in setting the strategic direction for the college. Members of the leadership team have management responsibility which represents all areas of the college.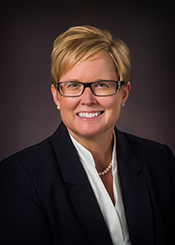 Dr. Susan Looney took office as the sixth president of Reading Area Community College on July 1, 2018. Dr. Looney came to RACC in 2014 as dean of instruction. In 2015 she was appointed to the senior vice president of academic affairs/provost.
Prior to RACC, Dr. Looney served several faculty and staff roles at Delaware Technical Community College in Wilmington Delaware; and as business coordinator and interim vice president for academic affairs at Colorado Mountain College, a two-year public college with multiple campuses in western Colorado.
Dr. Looney completed her Bachelor of Science in Business Administration and her MBA at Monmouth University in New Jersey. She obtained her Juris Doctorate at Widener University School of Law in Delaware, and completed her Doctorate in Education, specializing in Higher Education Leadership at Nova Southeastern University in Florida.
She is the chair of the Reading Hospital Board of Trustees, and serves on the boards of Berks Latino Workforce Development, United Way of Berks County, the Berks Alliance, the Greater Reading Chamber Alliance and the Greater Berks Development Fund. Nationally, she is a member of the American Association of Community Colleges (AACC) Commission on Student Success and is a member of the Executive Committee for the Middle States Commission on Higher Education.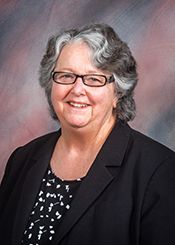 Cindy Seaman is the senior vice president of academic affairs/provost at Reading Area Community College. Cindy has been with RACC for over 33 years. She began as an adjunct instructor (while also coordinator of the Human Services Worker program), then becoming a full-time faculty member in the Social Science/Human Services Division before becoming division chair and assistant dean of the division. Seaman also served as dean of instruction for several years before moving into her current leadership position in 2018.
After graduating from Clarkson University with a BS in Accounting, Cynthia Seaman worked as a computer programmer and IT director. After completing a Masters in Social Services from Bryn Mawr College School of Social Work and Social Research, Cindy completed post-graduate work in family therapy at the Avanta Institute with Virginia Satir, subsequently working as a counselor.
Kenneth Dearstyne, Jr. is the senior vice president of financial and administrative services and college treasurer at Reading Area Community College. Ken brings almost 40 years of experience to RACC including 20 years in banking and 20 years in higher education in financial and administrative positions.
Prior to RACC, Ken worked for American/Meridian Bank in financial planning, cost accounting, asset/liability management and budgeting; and Keystone Financial as controller of a member bank, then CFO of their startup mortgage company and Lancaster banking entity. Ken holds a Certified Management Accountant designation and was recently named Large Non Profit CFO of the Year by Lehigh Valley Business Weekly.
Mr. Dearstyne worked at RACC as controller, Lancaster Theological Seminary as CFO, Millersville University as associate vice president of finance/administration; then returned to RACC as CFO. He serves on the board of Berks Encore and holds leadership positions at Calvary United Methodist Church in Mohnton.
Ken received his undergraduate degree in math from Lebanon Valley College and his MBA from Saint Joseph's University.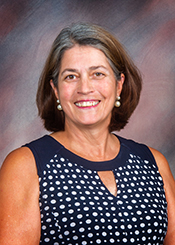 Dolores Peterson is the vice president of fiscal and human resources at Reading Area Community College. For over twenty years, "Dory" has worked at RACC in various professional capacities focused on fiscal and human resources.
She earned her Bachelor's Degree from Philadelphia College of Textiles and Science (now Thomas Jefferson University), and her Master of Business Administration from Villanova University. She is an active member and certified professional of the Society for Human Resource Management (SHRM-CP).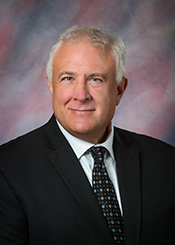 "Tony" is the Vice President of College Advancement and Executive Director of the Foundation at Reading Area Community College. Prior to joining RACC, DeMarco was the vice president for college advancement at Alvernia University where he successfully managed the fundraising campaign to build the Tom and Helen Flynn Complex for Recreation, Wellness and Health Sciences--the largest building campaign in Alvernia history. DeMarco also managed the Salute to Tom Flynn Gala, which raised $2.1 million dollars in commitments for Reading students. The Alvernia Women's Council, the Alvernia Athletic Club, the Alvernia Weekly Mission Message, the Alvernia Prayer Garden & Columbarium and the "Day of Giving" at Alvernia were all established during DeMarco's tenure. DeMarco and the Alvernia Advancement Department were honored with a prestigious National Council for Advancement in Support of Education (CASE) Award as one of the most improved Advancement Departments in the nation.
Before his tenure at Alvernia Alvernia University, he served as the vice president of the Lancaster Barnstormers where he was honored with the Ken Shepard Award for promotional excellence in minor league baseball. DeMarco also led development efforts in the New York Region for years at Franklin & Marshall College, under iconic President John Fry.
DeMarco holds a Bachelor of Arts in English/Theatre from Franklin and Marshall College.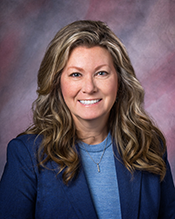 Terri Lampe Melcher is the vice president of workforce development and continuing education. In this newly created position, she oversees the Schmidt Training and Technology Center and noncredit curriculum. 
Prior to joining RACC, Terri was the regional director for Manufacturing Solutions for Manufacturers Resource Center, vice president of development for the Freedoms Foundation at Valley Forge; director of development/executive director for the Foundation for Pottstown Education at the Pottstown School District; and economic development director for the Borough of Pottstown. Terri also owned several corporations as an entrepreneur. 

She has extensive community service including service on the Board of Directors for Berks Industrial Development Authority, Berks Business Education Coalition, Robeson Township Planning Commission, and is a member of both the Business Education Committee for Berks County Career and Technical Center, and the Executive Committee for Reading Muhlenberg Technical Center.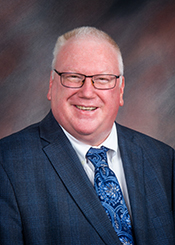 Kevin Coots is the Associate Provost at Reading Area Community College. He joined RACC in 2016, holding several positions, including associate dean, Communications, Arts and Humanities/Foundational Studies, and assistant dean, Communications, Arts and Humanities. Kevin has spent his entire career in the two-year college sector. First working as an English teacher for over 20 years, attaining the rank of professor, before moving to management, serving as Humanities Division chair and registrar and associate dean of Admissions and Records. Upon retiring from a community college in eastern Kentucky, Coots accepted a position as assistant dean of the Communications, Arts and Humanities Division at Reading Area Community College, before becoming Dean of Instruction in 2018.
Kevin holds a Bachelor of Arts in Psychology from Kentucky Wesleyan College, and a Master of Arts in English Language and Literature from Southern Illinois University, Carbondale.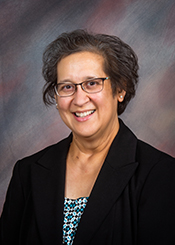 Maria Mitchell currently serves as the dean of student affairs at Reading Area Community College. Maria came to RACC in 1992, and held several positions prior to becoming dean of student affairs, including; director of career services, director of counseling and advising, and director of admissions and enrollment management. As the Dean of Student Affairs, Ms. Mitchell oversees the areas of Student Life, Accessibility Services, Career Services, Student Conduct, the Care Team, and grant programs that include KEYS, Perkins, SSSP/Advantage, and Upward Bound. She also serves on various committees including the Campus Life, Diversity, Equity and Inclusion, MSCHE, Institutional Planning, Retention, and Strategic Enrollment Management.
She earned her Bachelor of Arts in Sociology and a Master's of Education in Counselor Education from Millersville University.
Ms. Mitchell has served on the Warwick School District Education Committee, volunteered with the Boy Scouts and Girl Scouts of America, and the Youth Group Core Team of her church.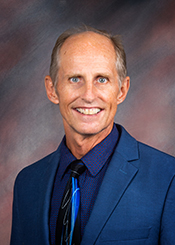 Benjamin Rosenberger is the director of financial aid/records at Reading Area Community College. Ben has extensive higher education experience, having worked at three educational institutions prior to joining RACC in 1984. Shortly after starting at RACC, he obtained a National Board Counselor Certification, NBCC. He was a nationally competitive swimmer in college and has a passion for fitness.
Ben holds a Bachelor of Arts in Psychology, and a Masters of Education in Higher Education Counseling from Kutztown University of Pennsylvania.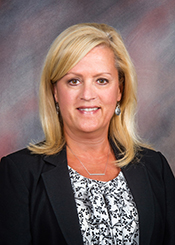 Kathy Cunningham is the director of admissions and enrollment services at Reading Area Community College. With over 20 years of demonstrated leadership success in higher education, she joined the RACC admissions team as assistant director in 2017 and she was promoted to director in December 2018.
Prior to RACC, Kathy served as the director of information technology at Cedar Crest College in Allentown, PA. Kathy holds a Bachelor's of Science degree in Industrial/Organizational Psychology and a Master of Arts in Education, both from Cedar Crest College.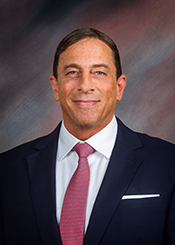 David Hessen is the director of marketing and communications at Reading Area Community College. Prior to joining RACC in 2016, he served over 25 years in developing corporate marketing strategy for fortune 500 companies in the healthcare, energy, food, and construction industries. Hessen is responsible for the marketing, internal and external communication and business support initiatives of the college. In addition, he directs media relations, branding, advertising and website development.
David holds a Bachelor of Fine Arts in Communication Design from Kutztown University.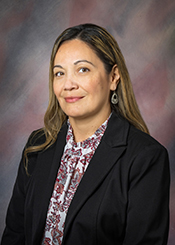 Lizette Flowers is the director of diversity, equity and inclusion at Reading Area Community College. She also serves as the college's Title IX coordinator and assists with employee relations matters. Lizette joined RACC in 2019. She has many years of experience working with diverse populations through her employee relations role at RACC, as well as from her prior experience at the I-Lead Charter School, where she served for several years as the director of human resources and administration.
Lizette holds a Bachelor's Degree in Organizational Leadership from Penn State University, has certifications in Title IX and civil rights investigation, and is a member of the Society for Human Resource Management (SHRM).