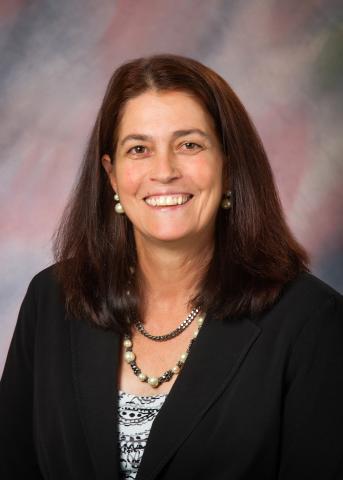 Dolores Peterson
Reading, PA-August 14 2020 – Reading Area Community College (RACC) is proud to announce the promotion of Ms. Dolores Peterson to vice president of fiscal and human resources. Peterson previously held the position of associate vice president for finance and administrative services/controller since joining RACC in 2001.
Prior to joining RACC, Dory served in a wide variety of professional capacities in the market research, retail, and entertainment industries before pursuing her love of education and joining RACC.
"This promotion is a recognition of Dory's outstanding contributions and her ability to lead important initiatives at RACC during the past 19 years. She has dedicated almost two decades to envisioning and implementing innovative financial and human resources services and systems that not only meet the RACC strategic goals, but most importantly enhance the lives of employees and students," says RACC Senior Vice President of Finance and Administrative Services, Ken Dearstyne. "We look forward to the continued leadership that Dory will bring to this critical role."
A Philadelphia native, Dolores earned her bachelor's degree from Philadelphia College of Textiles and Science (now Thomas Jefferson University), and her Master of Business Administration from Villanova University. She is an active member and certified professional of the Society for Human Resource Management (SHRM-CP).
"Dory's promotion is well deserved. Her experience in financial management and leadership, as well as her passion for making RACC a better institution for everyone, will continue to be an outstanding asset to our organization," says RACC President Dr. Susan Looney.
An avid hiker, Dory volunteers as a trail maintainer on the Appalachian Trail under the auspices of the Appalachian Trail Conservancy and the Blue Mountain Eagle Climbing Club.