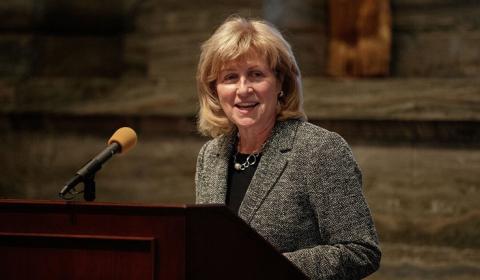 Sen. Judy Schwank
Reading Area Community College will receive $5 million toward the Weitz Healthcare Pavilion
Reading - October 26, 2022 - This evening Sen. Judy Schwank (D-Berks) announced $20.5 million in Redevelopment Assistance Capitol Program grant funding for seven 11th Senatorial District projects.
Reading Area Community College received $5 million in funding for the Weitz Health Pavilion. With funding, Weitz Hall will undergo a series of physical improvements to increase learning space for health care students and workers. The project would allow all health care programming to be housed in one building.
"I'm very pleased to see Gov. Wolf continue to support Berks County's thriving network of higher education," Schwank said. "We now have three institutions of higher education operating in Reading that are able to move forward with big projects that will provide students with world-class educational opportunities and help the commonwealth meet its long-term workforce needs."
Alvernia University was awarded $7.5 million in funding for the development of the vacant sixth floor of the Reading CollegeTowne building, which will allow the university to expand program offerings and student housing.
Albright College was granted $3 million in funding for renovations to the Leo Camp Building. The building will become the home of the Science Research Institute.