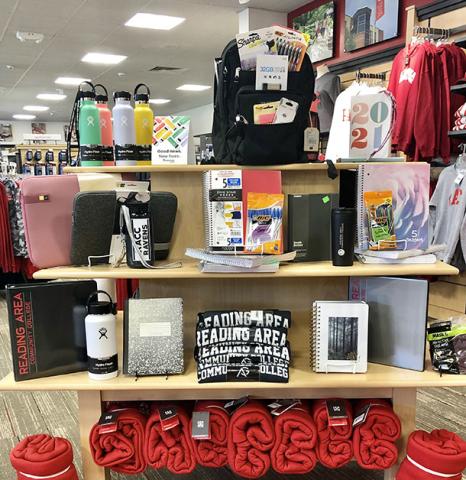 RACC Bookstore Hours
The RACC bookstore is open for in-person shopping and to pickup purchases made online.
Jan. 19-21: 9AM-3PM - in store & 4PM-6PM web order pick-up
Jan. 22: 9AM-2PM
Regular Store Hours:
Mon. 9AM-3PM
Tue. 9AM-3PM
Wed. 9AM-3PM
Thu. 9AM-3PM
Fri. 9AM-2PM
Sat. CLOSED
Sun. CLOSED 
When possible please make purchases online. Online orders will be ready for pick up within 24 hours and shipments will be sent out with in one business day.
Additional accommodations will be made when necessary for students. Please contact the bookstore to make additional accommodations. Students may contact the bookstore by calling 610-607-6229 or by filling out an online form.