Cyber Defense Certificate Program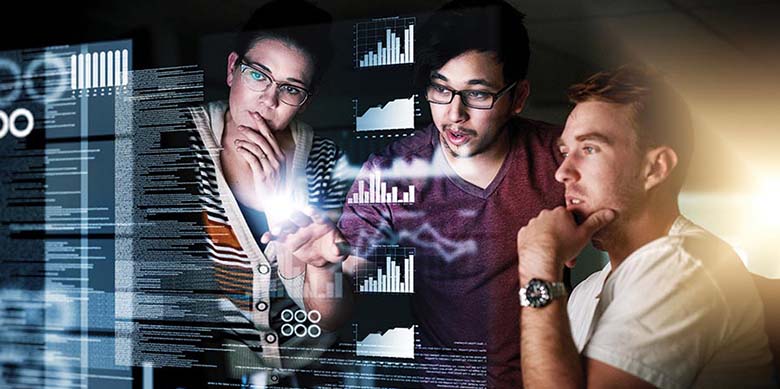 The RACC Cyber Defense Certificate Program
Prepare for a successful future by earning a certificate in cybersecurity at Reading Area Community College. In fifteen months, you will learn how to protect valuable data assets and develop next-generation cyber skills to anticipate and avoid cyber threats.
Whether you are already an industry professional looking to upgrade your skills or change careers, or you are a student looking to specialize in the field of cyber security; this program will help you gain cutting-edge knowledge and skills through coursework designed by industry experts.
Course Overview:
The Cyber Defense Certificate combines both networking and systems administration fundamentals, with a focus on defensive strategies to securing systems. This accelerated program can be completed in 15 months, and all courses may be taken online.
Course competencies:
• Determine the role of network security technologies within a network and establish appropriate security policy.
• Identify appropriate network security tools and technologies to establish and configure a secure computer network.
• Develop ethical hacking skills and apply these in countermeasures and cyber defense to system intrusions and data breaches.
• Plan, implement and maintain security measures and controls to protect critical information assets.
• Analyze and evaluate emerging cybersecurity risks and solutions with creative, critical thinking and inquiry.
Industry-Recognized Certifications
• CompTIA Network+
• CompTIA Linux+
• CompTIA Security+
• CISCO – CCENT (Certified Entry Networking Technician)
• Microsoft MCP (Microsoft Certified Professional)
Job opportunities for graduates of this program:
• Computer Network Defense Analyst
• Computer Network Defense Infrastructure Support
• Computer User Support
• Customer Service and Technical Support
• Intrusion Detection System (IDS) Technician
• Network Administrator
• Network Defense Technician
• Network Services
• Network Support
• Network Support Specialist
• Red Team Technician
• Systems Administrator
Want To Learn More?
Complete this information request form and an enrollment specialist will be in touch with you.