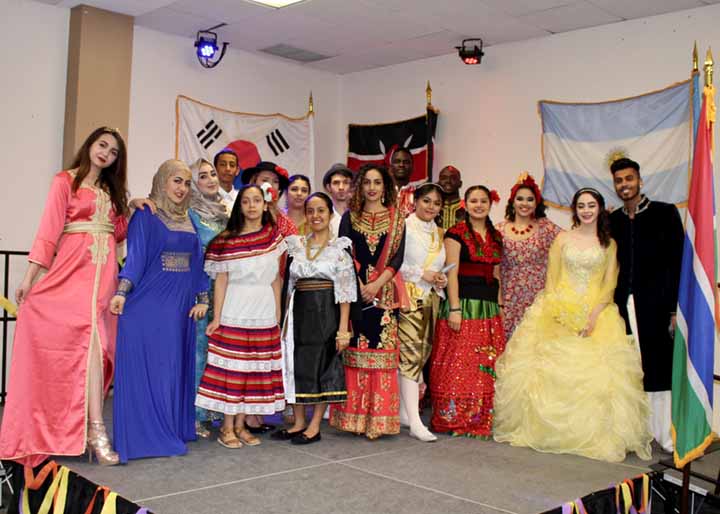 The Diversity Club is a club open to all students attending Reading Area Community College.
The Diversity Club's mission is to welcome and celebrate the culture of all individuals on the RACC campus and beyond. In addition, through education of the entire RACC community, the club will promote respect and cultural competency/proficiency of all individuals.
What We Do:
Foster connections among all students of diverse backgrounds
Help new international students feel welcome and supported
Host the Annual International Festival
Host guest speakers
Participate in community service
Visit nearby attractions
General Club Meetings:
FIRST MEETING: Thursday, Aug. 29 at 2:30PM in the Cafeteria. Snacks provided!
Meeting times for Fall 2019
1st and 3rd Thursdays of each month at 2:30 PM in the back of the cafeteria. Our meetings are half business, half fun. It's a time for sharing your culture or viewpoint on our theme:
Officers

| Office | Name |
| --- | --- |
| President | Edgar Barreiro |
| Vice-President | Halema Bobby |
| Secretary | Open for you to join! |
| Treasurer | Victor Moran |
| Community Service Coordinator | Open for you to join! |
Advisor: Carla Mannix
610-372-4721 ext. 4211